Today we will have before and in progress (or after) pictures of the dining room. For the year and a half, we didn't really use the dining room. We have been through three different tables and the last one is a keeper.
Here is how the living room looked when we first moved in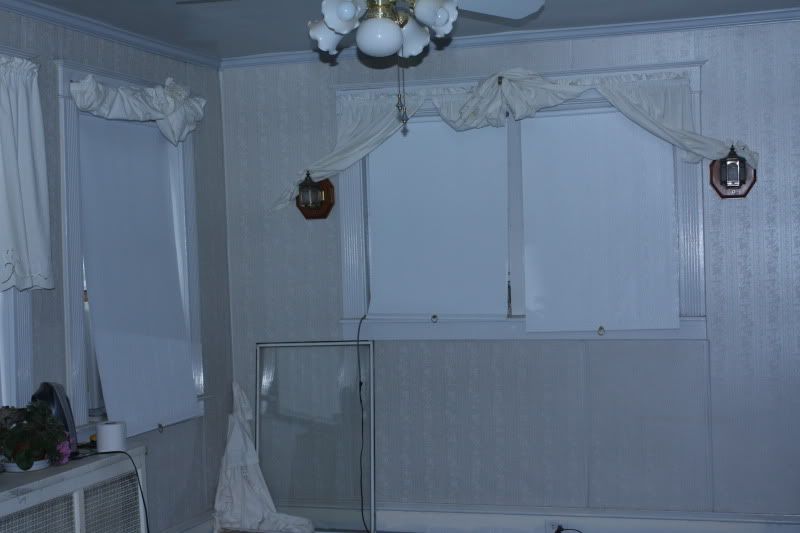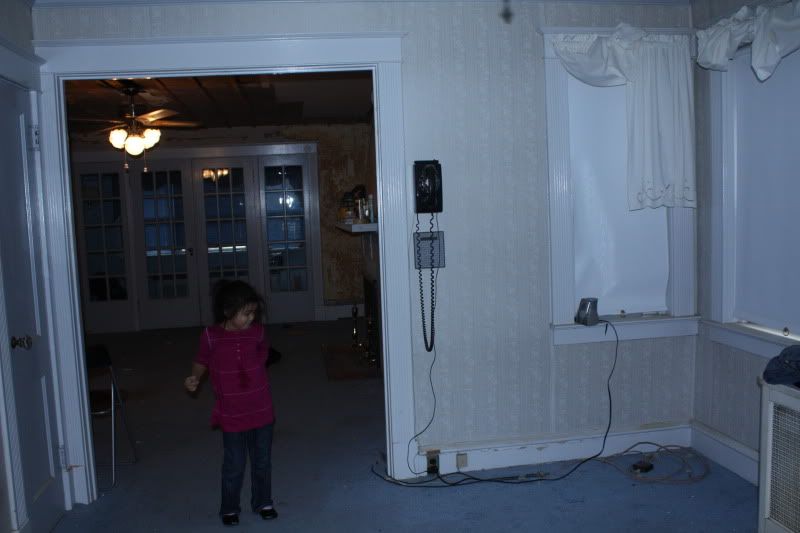 And here it is today
Actually it's been updated since these photos. I moved the cabinets around the buffet and moved the bench from the left corner to the opposite side of the room where the cabinets were.
This room is still in need of a lot work. For one, flooring has to go. Then we need to sheetrock the room since those wallpaper panels are still attached to the crumbling plaster behind it. Also need some window treatments and to get the vents covered. Probably the most important is to refinish the table and chairs.
Tomorrow we feature the kitchen.